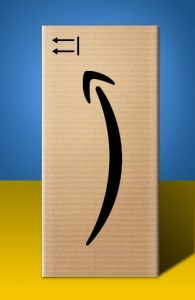 The Amazon marketplace has the biggest selection of products on earth so being seen is not as simple as uploading your product details. There is a science to ranking high and converting customers. Luckily, we spend a lot of time in the lab, so know the essentials needed to become a successful Amazon seller. If you do the following four things right, it will go a long way towards improving your Amazon business.
1. Market research: get inspired!
Understanding and bettering your competitors' products, content and customer service will give you an advantage. Where can you conduct this type of market research? On Amazon itself! With so many products listed, you can scope out competitors' ratings, reviews, product attributes and advertising strategy. Search your keywords and use the data you collect to inspire and benchmark your content and next marketing plan. A successful client of ours in the vitamins & supplements category used our Atlas software to track customer searches and browsing behaviour; armed with insights they were able to develop their next product idea.
2. Catalogue: Time for a spring clean
Don't pile all your products into your Amazon portfolio, thinking the-more-the-merrier. Just because you sell it elsewhere, doesn't mean you should sell it on Amazon too. Focus your energy (and budget) on high-volume SKUs. A popular grocery chain scaled down their catalogue using our Beacon tool; by narrowing their marketing efforts, they improved sales and profitability by over 30%.
3. Keywords: the iceberg strategy
Keywords are king, and always will be – making the fight to win the most searched words in your category tough (and expensive)! But here's a secret…many brands are only bidding on the top-100, overlooking the thousands of other keywords driving clicks. Don't just focus on the tip, expand your campaigns to lower-volume words and reap the benefits. A savvy pet food client of ours used this strategy and drove a significant amount of both paid and organic traffic. Within two months, they won an additional 4% market share and improved advertising profitability by 54%.
4. Ratings and reviews: Show customers they matter
Research has found 97% of online shoppers say reviews influence their buying decisions. It has never been more critical than now to give your customers the royal treatment. On Amazon, this means reading and acting upon customer feedback. Successful sellers will use the 'Official Comment' program on Amazon to directly interact with reviewers. Our software has this feature, which an electronics client used to address their falling rating. By noting customer challenges, engaging with users, and incorporating feedback into their Amazon content and marketing message, the brand quickly bounced back to a 4.9-star average.
Conclusion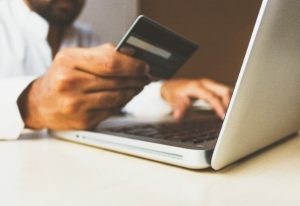 Competitor research, an optimised catalogue, long-tail keywords and monitoring reviews are all approaches the top-performing Amazon sellers deploy. But more than that, these brands also prioritise e-commerce, treating it as a long-term strategic priority to maintain success. Amazon is a fast-moving machine with lots of leavers – having tools, and a team that can successfully track, analyse and respond to vast data will help you to climb the rankings and put your product in more customer carts.
Want to learn more about Content and SEO? Download our eBook for free!